Aerocell Transit Van Body
Distinctive styling and extraordinary fuel-efficient design make Aerocell the smart professional's choice.
The Aerocell Transit makes for a beautiful, fuel efficient and quiet vehicle that is also tough, functional and versatile — suitable for many applications.
This Body is currently only produced for the 10,360GVWR Chassis.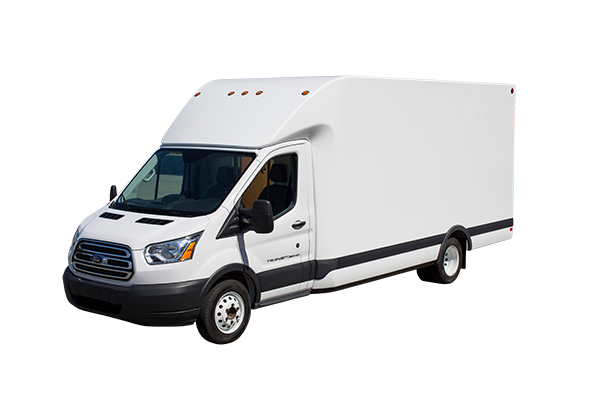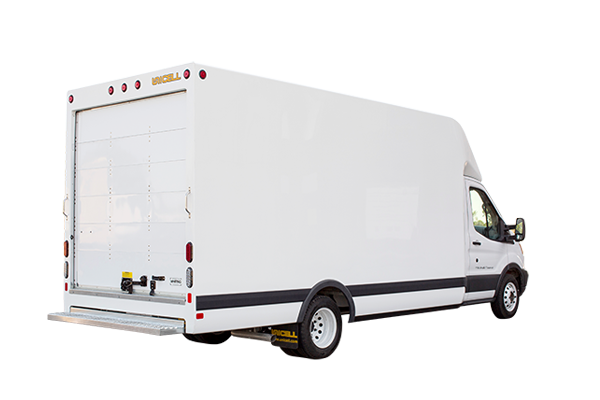 Body Lengths
Inside Height
Width
Wheelbase
Outside
80"
Flat Floor
85"
Wheelboxes
87"
WB T-350
158"
178"
12'-15'
X
X
X
X
15'-17'
X
X
X
X
Standard Equipment List
One piece fiberglass outer shell
Glossy white gel coat exterior finish
Rub rail
Fiberglass rear doorframe with steel sill protection
Translucent, leakproof skylight
LED ceiling light with rear timer switch
3/8″ full height plywood lining
Premium quality roll-up rear door
Non-slip galvanized steel rear step bumper
Two rear grab handles
Pine floor
Galvanized steel under structure
Weatherproof wiring system
LED exterior lights
5-Year Limited Warranty
Optional Equipment List
Sliding access door in bulkhead wall
Swing-out rear and side doors
Laminated hardwood, plastic or metal floors
Wheelboxes for low floor height
Cargo control systems
Walkramps
Insulation
Scuffplates
& More